Directors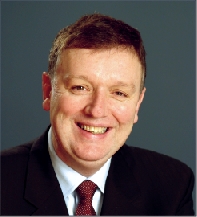 Frank Coleman, Lead Director
Mr. Coleman is the President and Chief Executive Officer of the Coleman Group of Companies ("Colemans"), a retail food, home furnishings and clothing company based in Newfoundland and Labrador. Prior to joining Colemans in 1986, he was President of Atlantic Consulting Economists, a private consultancy firm based in St. John's, Newfoundland and Labrador. Mr. Coleman also served as Chief Economist with Newfoundland and Labrador Hydro from 1976-1983. Mr. Coleman holds a Bachelor of Arts degree from St. Francis Xavier University and a Masters Degree in economics from Dalhousie University and is a director of the North West Company Inc. and president and director of each of Humber Valley Paving Ltd. and Humber Valley Aggregates and Asphalt Ltd.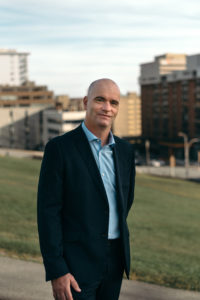 Robert Normandeau
Mr. Normandeau is President of SeaFort Capital, an investment firm based in Halifax, Nova Scotia. Mr. Normandeau previously served as President & CEO of a TSX-listed investment company. Prior to that, Mr. Normandeau practiced law in the Toronto office of a major New York-based law firm, where he specialized in corporate finance and mergers and acquisitions. Mr. Normandeau holds a Bachelor of Arts degree (Scholar's Electives) from the University of Western Ontario, a Master of Business Administration degree with a specialization in finance from the University of Toronto, and a Bachelor of Laws degree from the University of Toronto. Mr. Normandeau is admitted to the practice of law in Ontario, Nova Scotia and New York. He also serves as a Director of IWK Children's Hospital Foundation.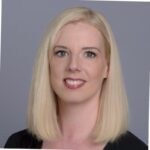 Allison Radford
Mrs. Radford is the acting CEO of Rocky Mountain Liquor Inc. and Andersons.  She was Chief Operating Officer from February 2009 to April 2019, and Vice President of Operations at Andersons from April 2007 to February 2009.  Before joining Andersons, she worked at Deloitte & Touche LLP, receiving her Chartered Accountant designation in 2005.  Mrs. Radford is a Director and Chair of the Governance and HR Committee on the board of the Edmonton Humane Society.  Mrs. Radford holds a Bachelor of Commerce degree from Memorial University and the ICD.D designation from the Institute of Corporate Directors.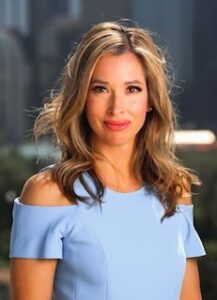 Courtney Burton
Courtney Burton is a corporate/commercial partner at Dentons Canada LLP. Her practice involves advising public and private companies on governance, M&A transactions, corporate structuring/reorganizations, and regulatory compliance. She regularly assists her clients with risk management and strategic decision-making. Courtney is a trustee (director), corporate secretary, and governance committee member for the Calgary Philharmonic Orchestra Foundation. She has experience sitting on private corporation boards and not-for-profit boards.
Peter J. Byrne
Mr. Byrne is the Executive Chairman and a Director of Rocky Mountain Liquor Inc. and Andersons, a company for which he was co-founder.  He previously held the role of Chief Executive Officer for both companies until 2019.  Mr. Byrne has previously been Chief Executive Officer and Chairman of the Board of Channel Drugs Limited, a private company that owned and operated the PharmaCare franchise until its sale in 2004.